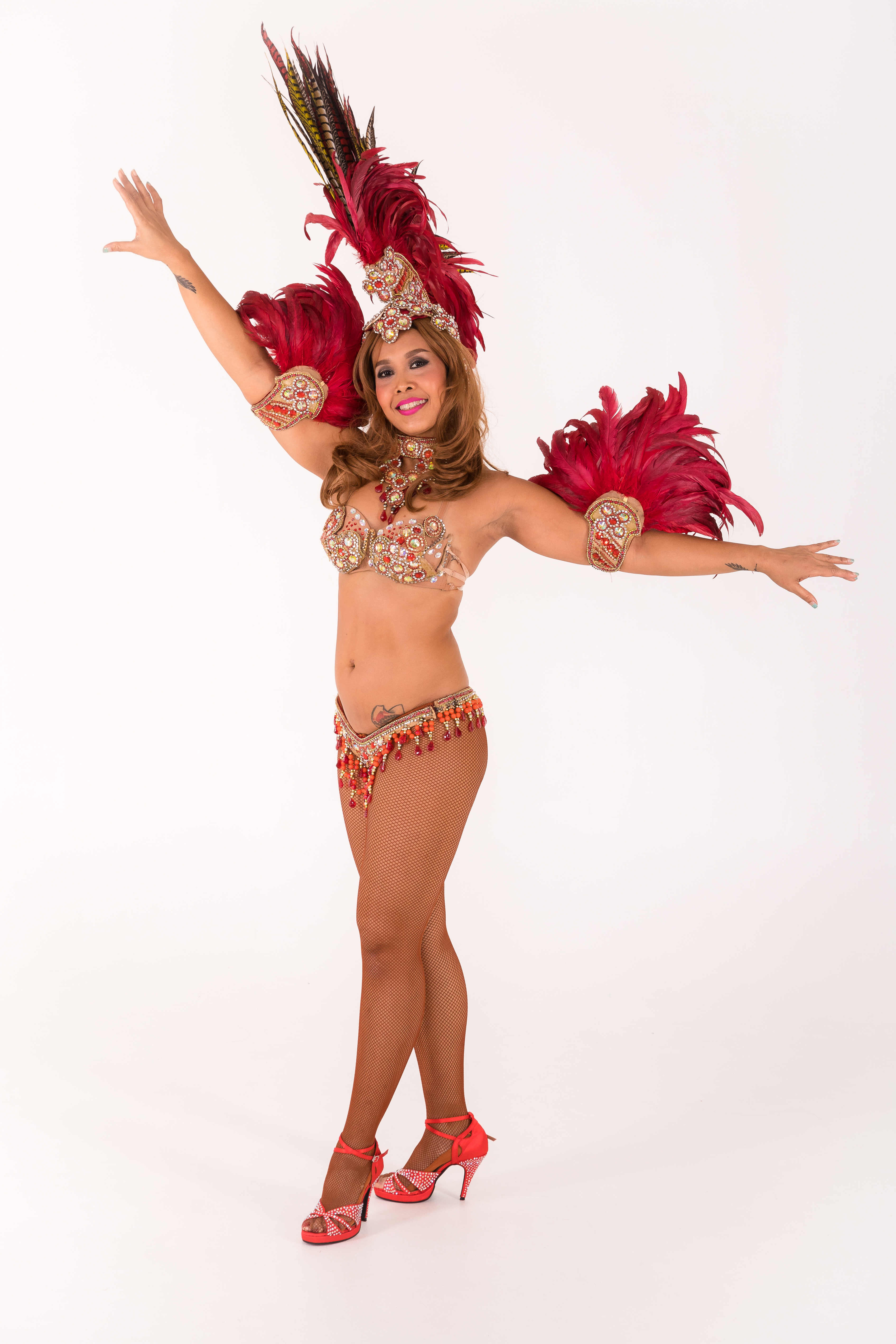 Nor Dee Dee
Co-Founder
& Creative DirectorPASSISTA / SAMBISTA / PROFESSIONAL DANCER
Nor Dee Dee is a professional dancer, choreographer and trainer with more than 15 years of working experience. Beginning with no formal dance training, she embarked on a journey of self-awareness through movement and dance.
She naturally took to Hip Hop, Street Jazz and traditional Malay dance, and later discovered Bellydance, Firedancing, Ethnic Fusion, Afro-tribal and her most recent love – Brazilian Samba.
Her promise to Samba till she can no longer enjoy wine and cheese.
Nor fell in love with Samba music and its percussion (especially the Cuica!),
and thus, begun her Samba journey. No stranger to street dancing, Nor fell
naturally into the rhythm of Samba no Pe, and the way it has evolved- dancing
from the streets and not in a studio! Since then, she has trained together with
her Samba Sister, Farah, and continued to seek training from Mishel
Finlayson of Sambaliscious (Australia), Fabia Santiago of Brazilian Dance
Gold Coast (Brazil) and Anna Arruda (Brazil). Since honing her Samba skills,
Nor has represented Singapore in a Solo and Group Category for the 1 st
Australasian Samba Queen Competition. Her other major appearances as a
professional passista include: the Grand Opening of Marina Bay Sands, the
Sou Brasil Festival in Jakarta, Ritmo do Brasil in Kuala Lumpur, Malaysia,
Viva O Samba 2017, and the Rainforest World Music Festival 2017. She also
appeared as a headliner, representing the Singapore School of Samba in
Kuching, Sarawak, for the "What About Kuching?" Arts and Culture Festival
for workshops and performances in October 2017.
Nor is proud to have made a life-long dream a reality: Co-founded the
Singapore School of Samba (SSS). As Creative Director of SSS, Nor is
passionately determined to, not only continue to co-organise Singapore's
most authentic annual Brazilian festival "Ritmo do Brasil", but to also continue
to bring the best learning and performing experience to all.
Nor promises to Samba till she can no longer enjoy wine and cheese – which is
probably never. And she will take you along her magical journey, every step of
the way…
Competitions
Singapore Represent
1st Australasian Samba Queen Competition
Solo and Group Category
Notable Appearances
Guest Artiste Performance
"One Night in Brasil" with The Malaysian Philharmonic Orchestra and Malaysian Batucada band – Terca & Quinta (2012)
Guest Artiste Performance
with Movimento Simples Batucada band at Rainforest World Music Festival (2017)
Night Festival 2008 (with Bloco Singapura)
Grand Opening of Marina Bay Sands
Guest performances for Mastercard and One Utama (Kuala Lumpur) and countless Brazilian festivals in the South-East Asian region.
Workshops
Singapore's first Samba Festival – Viva O Samba (2015/2017)
Rainforest World Music Festival (2017)